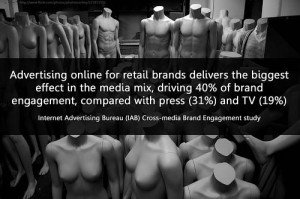 We spent a fair bit of time watching online advertising grow and grow as the income for some clients is generated solely from it.
Our blog advertising and website network offers opportunities we would like to share with likeminded, forward thinking advertising agencies, marketing companies, and their clients.
The blogsphere is a new and exciting medium which has opened many doors to new media advertising.
There are plenty of other blogs in the blogosphere but many fall short of quality, professionalism, lack experience and knowledge of how Internet Marketing and advertising works with Google and other search engines.
Many websites also lack  standards when it comes to content integrity and relevancy.  Such sites are not a good source for quality advertising.
Quality advertising deserves quality blogs with rich-content and a highly targeted readership.
We have expertise in SEO and what works with Google; and we are 100% committed to building a strong blog network using only authentic advertising techniques to safeguard our advertising clients and our future.
We choose our advertising partners carefully.
Furthermore, our advanced search-engine friendly powered development means advertising companies, marketing agencies and businesses receive optimum and focused visibility when working Titanium Consulting.